COVID 19 dumped the world into absolute chaos. From our financial status right down to how it affected each and every person and each family.
Starting with a complete lockdown where no one was allowed out of there homes to where we find ourselves now trying to recover after the pandemic.
Covid 19 stole so much from us already and the time has come to find peace amidst the chaos that this virus has left us in.
In this blog we will be looking at beautiful places in and around Centurion to remind us that not all is lost, we just need to re-focus, regroup, and find our peace again.
1. Rietvlei Nature Reserve
Here you can truly recharge your tired souls. Coming into existence due to the water scheme to supply drinking water for the city of Pretoria, it has survived as a conservation area since 1929. It is a fairly large reserve spanning over 4000 hectares. Offering a wide variety of activities, to leave you both relaxed and filled with good spirits.
2. The Irene Village Market
An arts and crafts market for all the creatives. Bringing together artists and patrons alike while offering excellent family entertainment. Original art and crafts are traded exclusively and exhibitors undergo a strict selection. Famous for its' South African handmade arts and crafts but also offering all sorts of fun things in and around the area.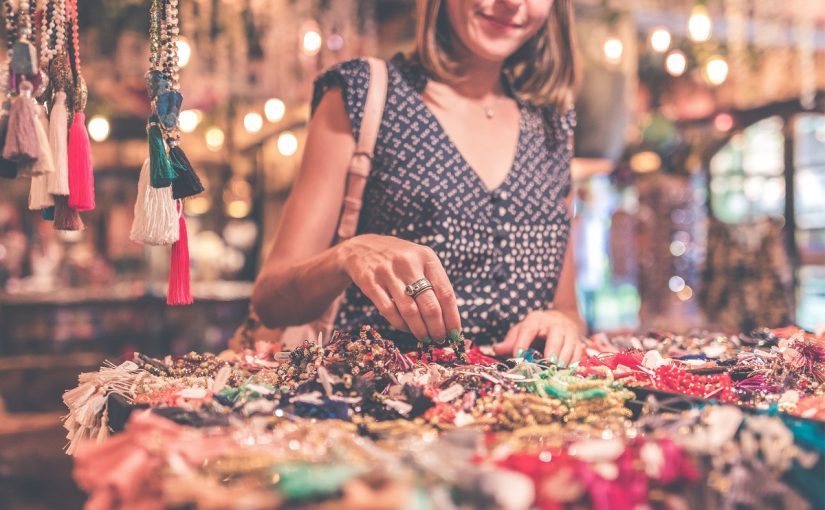 3. The Voortrekker Monument
This colossal building can be seen from every direction as one nears Pretoria. Built in honor of the Voortrekkers who left the Cape Colony in their thousands between 1835 and 1854.  When entering, you walk through a black wrought iron gate with an assegai motif on it suggesting the power of Dingane. From there one will enter into a great laager, symbolically protecting the monument. The laager consists of 64 wagons made of artistic granite. During the great battle at Blood River 64 wagons were used to draw the laager. Hence why the laager is a symbol of protection – by implication protecting the Afrikaner and his culture against the attacks. At the foot of the Monument inside the laager stands a bronze statue of a Voortrekker woman and her two children, commemorating the courage of the women and the voortrekker family who made the Great Trek and eventually settling. On both sides of the sculpture you will find black wildebeest that are chiseled against the wall, symbolizing the dangers of Africa.
4. Lion and Safari Park
Situated in the Cradle of Humankind the lion park offers a wealth of exciting activities including guided game drives and self-drives as well as interactions with animals. Guaranteed to get extremely close to some of Africa's favorite and most loved animals. Guest also have the experience to hand feed a selection of animals including giraffes, ostriches and various other antelope species that roam freely on the 600-hectare property and frequently visits the wetlands in front of the Wetlands' Bar and Restaurant.
5. Hennops
This should definitely appear on your to-do list if you are an outdoor adventurer. Offering beautiful Hiking trails, off-road trails, MBT trails, and more. This unspoiled family farm is in a truly tranquil setting and its natural beauty includes the Hennops river flowing through a valley bordered by mountain ranges to the north and south. In addition, other areas of the property are currently also being utilized for cattle grazing and irrigated crop cultivation.
6. Crocodile & Reptile Park
Founded over a decade ago the Crocodile and Reptile Park has been around for more than 16 years. Featuring a wide variety of indigenous South African Snakes – 10 of the most venomous and then in addition some exotic retiles, tarantulas, alligators and tortoises. The majority of the animals being Nile Crocodiles. Offering guided tours daily where you will have the opportunity to safely interact with various reptiles including croc-hatching.  They have a full restaurant with a kid play area. Croc feeding, venomous snake show and in 2014 they opened a Zip line which is called Flyover. A one of a kind in Africa where you will be flying over the crocodile enclosures.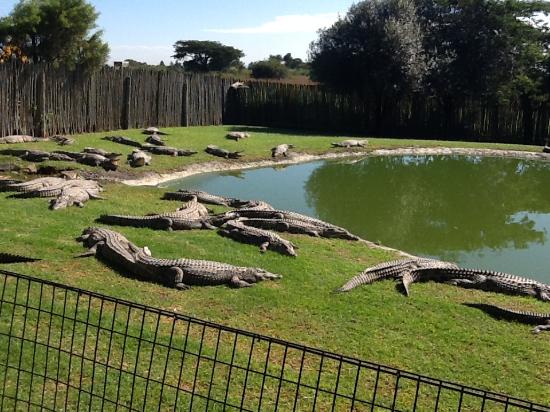 7. Smuts House
The big house – home to the Smuts Family. General Smuts bought the wood-and-iron building that had served as the officer's mess. It is believed that the building was originally prefabricated in Britain, taken to India by the British Army, and later shipped to SA. Now, once again the building was dismantled. It was brought to Pretoria by rail and thence to the farm Doornkloof by ox and wagon. General Smuts was at sea, on the way to England as a member of the National Convention delegation, when Mrs. Smuts moved her family into the house. The unpretentious building strikingly illustrates the Smuts's indifference to luxury and ease of living, and it is here where he spent the happiest hours of his life.  Facilities feature the Smuts House Museum, Arboretum, Place of Quiet, The Oubaas Trail, Ouma's Tea Garden, and Caravan park. If you have a historian hiding inside of you, this is a definite on your list.
8. Acrobranch
A treetop experience dedicated to offering children and adults a unique adventure as they move from tree to tree in lush, green forest.  Each park features a different obstacle course. Obstacles consist of awesome tree top high ropes and tricky crossings with ladders, tunnels, walkways and bridges. We also have spectacular zip lines and is truly a unique experience.
Of course, catering for great accommodation visit our guesthouse – Lightstone Guesthouse where you can kick off your shoes, relax and drink in the tranquility of the country atmosphere at the heart of the city.
With many more beautiful places in and around our city, be reminded, be encouraged. Covid 19 might have dumped us into absolute chaos, but Covid 19 did not manage to touch the beauty of our country.
Until next time, stay warm and safe………